Testimonials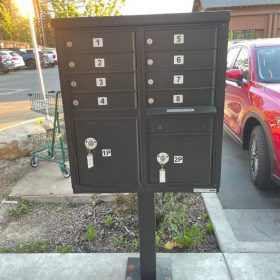 It was a pleasure to do business with this company. I got the best price, delivery was on time and quick. Installation went very smooth with no problems.
I will continue to buy from Go Mailboxes.
Robert Kushner
These people go the extra mile. Excellent service and support.
Jack McDonald
This company handles problems and serves their customers like the old days and understands, the customer is also right. I ordered the wrong CBU and they replaced it with the correct one and paid for shipping both times. It was my fault but they paid for my mistake anyway.
Tom Smith
Great Service – Our order shipped the next day and we were emailed the UPS tracking number which arrived when promised
Kathy Williams
They were very helpful with placing my order over the phone, I would highly recommend this company to a friend.
Jim Reed
We ordered four 1570-16 CBU units , we received an email the next day with the ship date and the order arrived on time. Go Mailboxes has great customer service and the lowest price we could find.
Dave Lawrence
We are moving and needed a new mailbox. Ordering on line was super easy. The representative explained all the available options and reviewed the entire order to ensure it was what we wanted. Items arrived within a week in perfect condition.
Janice B
Many Years – I have been working with Paul and Go mailboxes for some 15-years. I have never been disappointed with the their service nor the products. We have worked through shipping & timing issues but I always felt like I was their only customer!
Mitch Marrott
Excellent Product – Excellent Customer Support – During our search for quality CBU's for USPS delivery at our condo developement in Tennessee, we found GoMailBoxes.com online. Our preference is to talk with a person, so we called and spoke with Paul. He was very patient in helping us find the right products for our needs. Even after the initial sale, we called back a couple times, and received outstanding customer support over the phone. Great product, great support, great price!
Bob @ Old Capitol Town Condos
Old Capitol Town Condominiums
CBU Pricing – We spent ours looking for the best pricing for Florence Cluster Mailboxes on line. Every time we thought we had found a better price we were proven wrong. Some of their competitors would either charge for the pedestal, shipping, lift gate or residential delivery, in some cases all 4. Go Mailboxes includes all 4 services for the lowest advertised price and the order was delivered on time with emails sent every step of the ordering process to delivery.
Maria Esposito - Hill Construction LLC
Not only was the mailbox exactly what we needed but it arrived the next day. Fantastic.
R Harris
Touch Of Class – Very elegant and rarely seen in our neighborhood the Gaines Fleur De Lis keystone mailbox is just what we were looking for to set us apart from the 100's of mailboxes we've seen driving around our city.
David Sheppard
No wonder they've been in business 30 years-Solid company. Prices are the BEST. And they saved me almost $1000 in a reshipment fee due to me giving the wrong phone number at order entry.
Gomailboxes went out of their way to contact me and keep the carrier from returning to sender! That's the reason why they've been in business 30 years. Customer service is always number one for me. But when you have customer service AND the best pricing, they can't be beat! Glad I found them!
JFP Properties
Outstanding Company – I recently ordered a locking mail box and Paul immediately saw that I had made a mistake and called me. This one little simple attention to detail and followup by Paul saved me time and money. I got the box I wanted because of Paul and his attention to detail and commitment to customer satisfaction.
Mike
Great price, fast delivery, good support.
Matt Daneman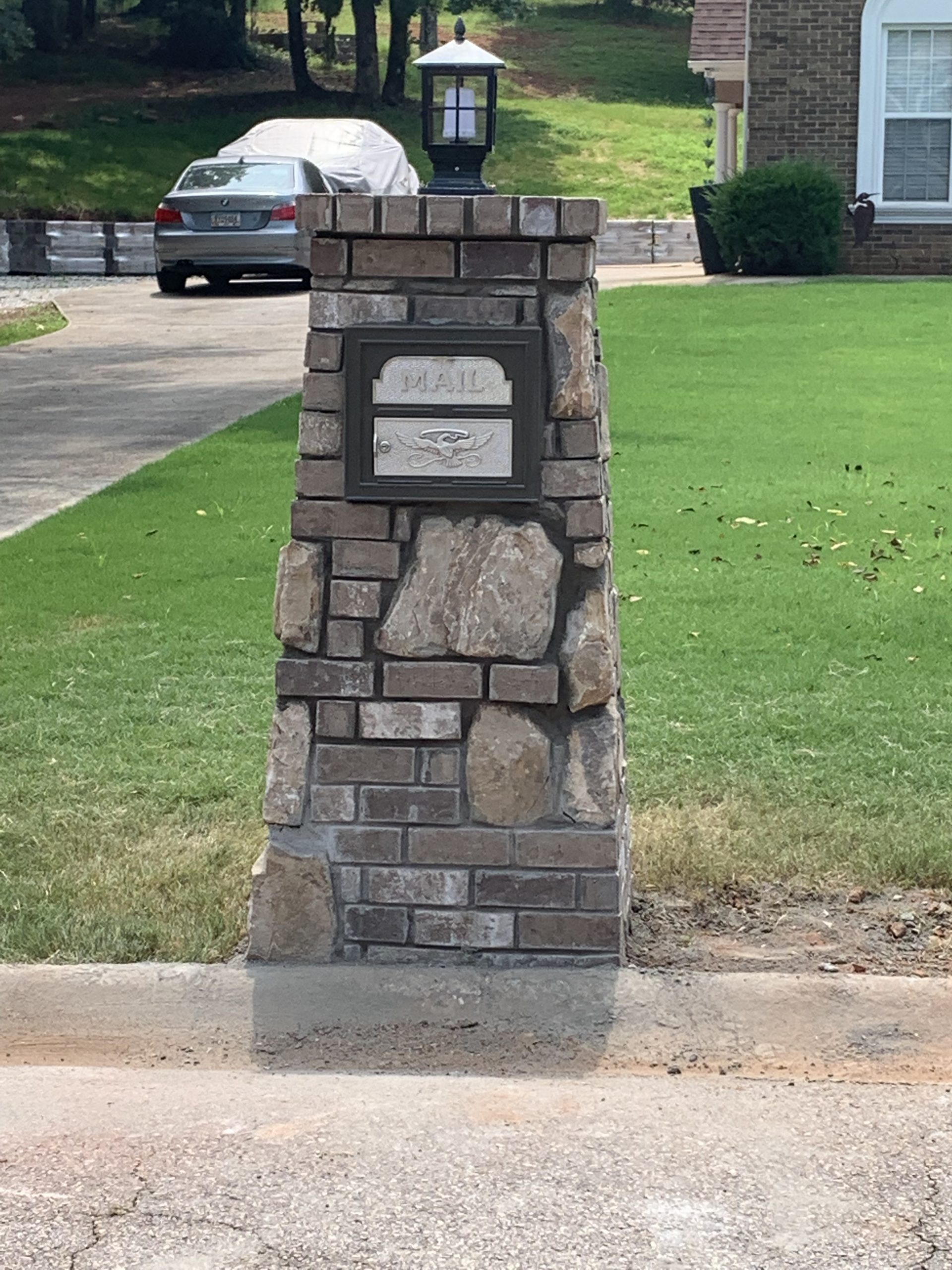 Mailboxes from the big box stores were so run of the mill. The ones I considered had to be shipped and past experience has been delivery dates are not always accurate. My project of course couldn't move forward until I got the mailbox. I called the company, the person on the phone was friendly and helpful. He mailed out the one I wanted that day and sent me the tracking number that day. Next purchase is the numbers and it will be definitely from them.
Debbie
We're having a column mailbox constructed. It'll be made of a white country rubble stone, and there's no way that I'd tolerate rust streaks. The Manchester mailbox fit our needs perfectly. It's cast aluminum faceplate can't rust, and the lining will hold a week's worth of mail, or several small packages. The pineapple appliqué reminds us Charleston's Pineapple Fountain, a city that is dear to us.
Jonathan Robinson
Our new mailbox is perfect!
Excellent service, fast shipment!
Lisa Giusti
We ordered the Keystone mailbox with the deluxe post. The order shipped immediately and we were able to track the order. The mailbox is beautiful and very high quality.
Janet White
Delivery was fast, and the product arrived in perfect condition. It's really a quality item, and we're very pleased with it.
Aaron Groves