Testimonials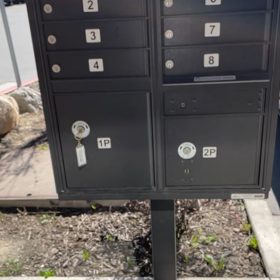 It was a pleasure to do business with this company. I got the best price, delivery was on time and quick. Installation went very smooth with no problems.
I will continue to buy from Go Mailboxes.
Robert Kushner
These people go the extra mile. Excellent service and support.
Jack McDonald
This company handles problems and serves their customers like the old days and understands, the customer is also right. I ordered the wrong CBU and they replaced it with the correct one and paid for shipping both times. It was my fault but they paid for my mistake anyway.
Tom Smith
Our order shipped the next day and we were emailed the UPS tracking number which arrived when promised
Kathy Obear
They were very helpful with placing my order over the phone, I would highly recommend this company to a friend.
Jim Reed