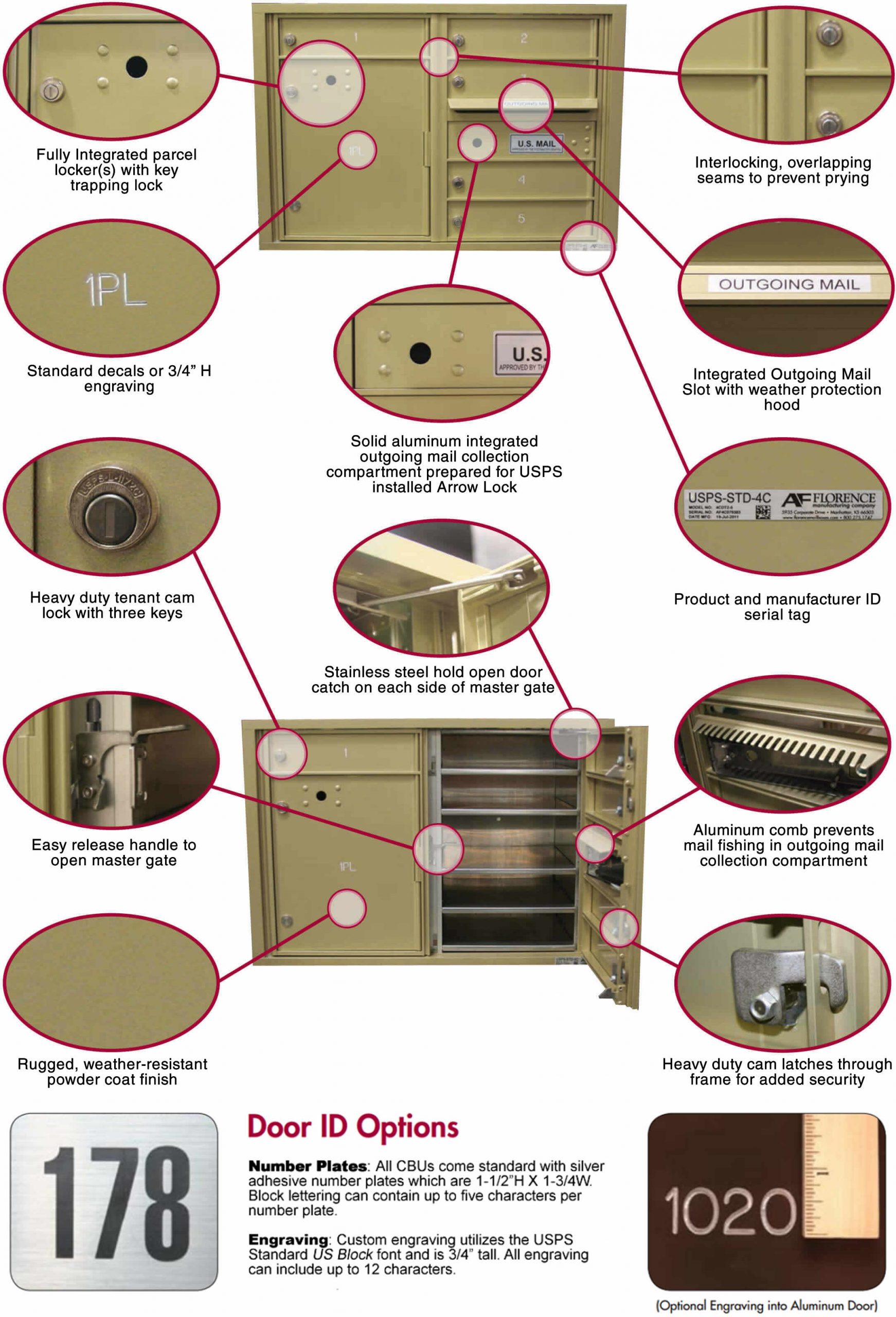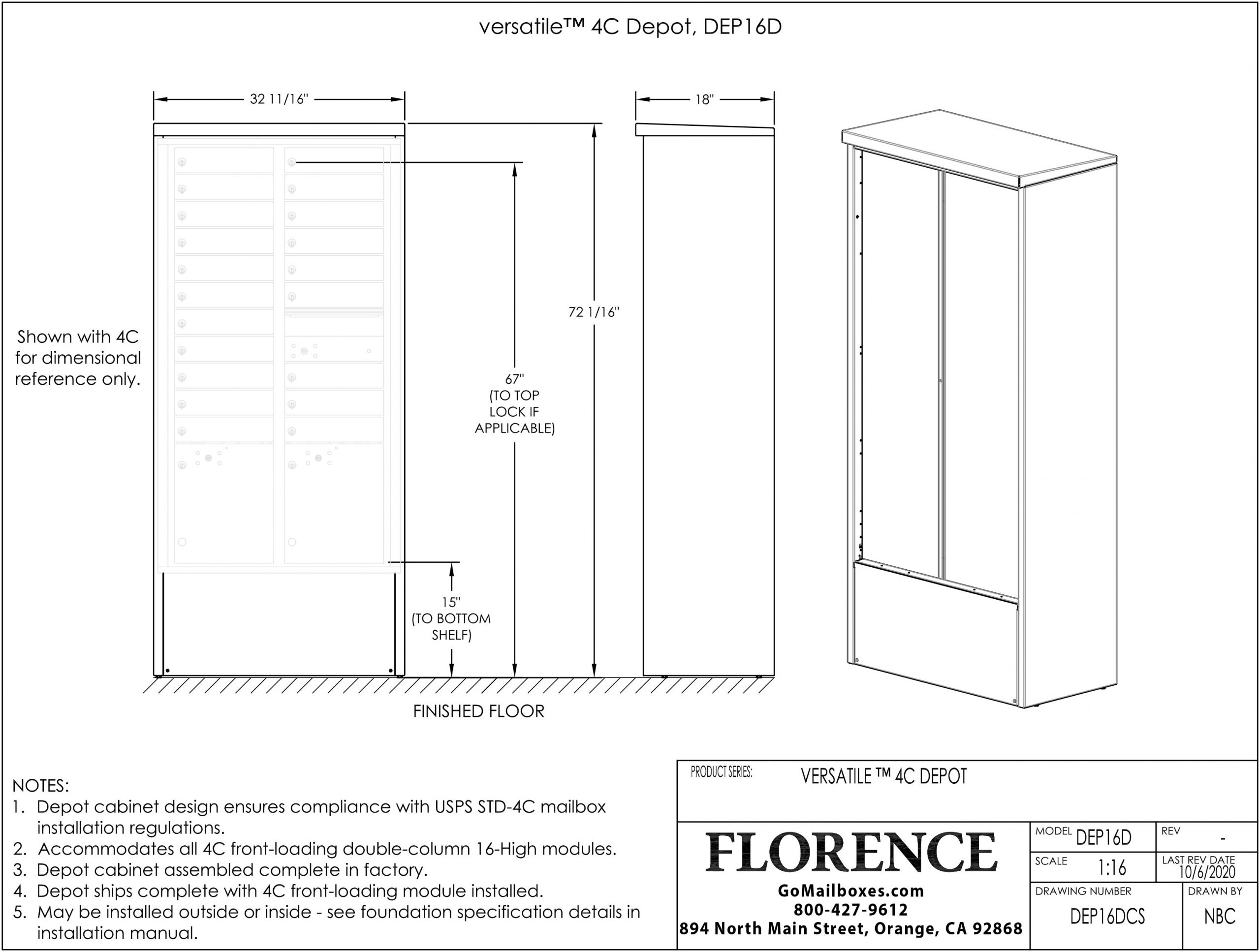 Dimensions
| Quantity | Compartment Name | Compartment Type | Compartment Height | Compartment Width | Compartment Depth |
| --- | --- | --- | --- | --- | --- |
| 19 | 1H Tenant | Standard Mail | 3″ | 12″ | 15″ |
| 2 | 15″ Parcel | Parcel Locker | 15″ | 12″ | 15″ |
| 1 | 1H Outgoing | Outgoing Mail Slot | 3″ | 12″ | 15″ |
| 1 | 2H Master | Master Collection | 6-1/2″ | 12″ | 15″ |
Product Features
_____________________________________________________________________
Finish or Material
Heavy duty aluminum and stainless steel construction with an attractive powder coat finish.
Loading & Mounting
Front loading, pedestal mounted CBU mailbox includes a carrier access door prepared for a USPS arrow lock (installed by local postal officials) for delivery/service to mailbox.
Tenant Doors
Tenant doors include heavy duty cam locks, each with three (3) keys.
Parcel Lockers
Includes Parcel locker door(s) – a means of USPS package delivery.  Dual, captive locking system allows USPS to deliver a package to the locker leaving the key in the tenant's mailbox.  Package is retrieved by the tenant and key is retained securely in the lock for the Postal Service to retrieve and reuse for the next package delivery.
Outgoing Mail
Outgoing mail compartment with slot, anti-fish comb for security, and protective hood is located above USPS access door for convenient outgoing mail collection.
Door Identification
Silver adhesive decals with black numbers 1 thru 20, 1P, 2P are included for door identification.
About 4C Depot Cabinet
The Florence versatile 4C Depot cabinet is a free-standing installation option for our secure, durable USPS Approved STD-4C wall-mounted mailboxes and parcel lockers. The Depot can be installed outside or inside and is designed to ensure the selected 4C module is installed in compliance with USPS regulations.
Florence (CBU) Cluster Box Units
About Florence Manufacturing